MÉCANUMÉRIC | Two stands and two exclusive previews!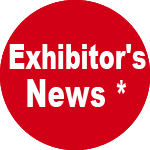 MÉCANUMÉRIC – Hall: 15 – Stand: F209
Mécanuméric Italy will be present during BI-MU at booth N. F209 – Pav. 15 together with its parent company to exhibit in preview for the Italian market a new water jet machine with high pressure pumps: MECAJET II studied and specific for the metals, ceramic stone and composites cutting jobs by using abrasive in additions to pure water, without it MECAJET II. With its high pressure pumps, MECAJET II can cut rubber, leather, foams or plastics with pure water but also metals, ceramic stone and composites by adding abrasive to pure water. This is a fixed table equipment and different working size starting form 1000x2000mm up to 2000x6000mm. As per all the equipment projected by Mécanuméric it exists the possibility to customize the system through a wide range of options and accessories as: 3 or 5 axes, 4° numeric axe useful for tube processing, additional heads for pneumatic drilling, water softener system, sludge suction system, and so on.
At the same booth the spearhead MECAPRO 4020 equipment will be exhibited too: thanks to its well-known versatility and its high-quality processing nowadays reaches thousands of units installed all over Europe. The different working sizes and all available accessories make this system perfect for several industrial markets: aeronautics, high precision mechanics, moulds, elements for the automotive, etc.
Finally, at booth N. C09 – Pav.13 together with System Technology company – with which we co-operate from many years and install software solution integrated on our systems – we will exhibit MECAEASY 0507. This is a versatile milling equipment specifically studied for 2D and 3D workings, equipped with powerful spindle and innovative vacuum tables with turbine technology or vacuum pumps.
All our staff wait for you to show our equipment working and to explain you all our customized services for INDUSTRY 4.0!

* The published news is edited by exhibiting companies. Exhibitor assumes responsibility for what is published in his own page.