MITSUBISHI MATERIALS – MMC ITALIA | Focus on performance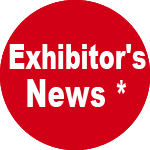 MITSUBISHI MATERIALS – MMC ITALIA – Hall: 15 – Stand: E53
Among the new products that Mitsubishi Materials will present at BIMU, the highlights are the VPX 200 and 300 cutter series with interchangeable tangential inserts and the GW series for grooving and parting off.
The versatile VPX 200 and 300 cutter series excels with tangential inserts for general machining. Innovative geometry in combination with high performance levels –  the four-sided inserts with a smooth cutting effect creates an even surface profile that reduces the need for finishing.
8 different types, including the latest MP6100, MP7100 and MP9100 series of grades, are offered to cover machining of materials from carbon, stainless and hardened steels through to cast iron and difficult-to-cut materials. VPX 200 and 300 series cutters are available in shank, screw-in and arbor types, ranging from Ø16 – Ø80.
The new GW grooving system offers efficient and precise parting-off. Significantly improved tool life and easy insert installation ensures obvious benefits, and the innovative insert clamping guarantees a firm and stable fit of the insert without loss of performance.
Two through coolant holes positioned close to the cutting edge simultaneously supply cutting fluid to the rake and flank faces. This provides effective cooling and lubrication for increased wear resistance that in turn provides the end user with longer tool life and lower costs. There are 6 coolant ports on the tool block, facilitating easy input configuration for the coolant. The overhang length is also easily set by using the simple scale etched onto the blade.
A range of applications and materials from alloy and stainless steels, plus cast irons through to difficult to cut materials are covered by four of Mitsubishi's high tech coated grades.

* The published news is edited by exhibiting companies. Exhibitor assumes responsibility for what is published in his own page.