NABERTHERM | Additive Manufactoring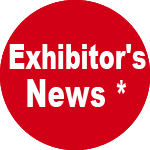 NABERTHERM – Hall: 11 – Stand: G07
Additive manufacturing allows for the direct conversion of design construction files into fully functional objects. With 3D­printing objects, from metals, plastics, ceramics, glass, sand or other materials are built­up in layers until they have reached their final shape.
Depending on the material, the layers are interconnected by means of a binder system or by laser technology.
Many methods of additive manufacturing require subsequent heat treatment of the manufactured components. The requirements for the furnaces for heat treatment depend on the component material, the working temperature, the atmosphere in the furnace and, of course, the additive production process.
Apart from the choice of the right model and process parameters the previous processes before the heat treatment also have an influence on the overall result. One important criteria for a good surface quality is that the components are cleaned properly before the heat treatment.
This is particularly important for the processes that are carried out under vacuum or in furnaces that have a high requirement for a low residual oxygen content. Minor leaks or contamination can lead to insufficient results. For this reason, regular cleaning and maintenance of the furnace is important.
In additive manufacturing, a distinction is made between printing with and without binder. Depending on the manufacturing process, different furnace types are used for the subsequent heat treatment.

* The published news is edited by exhibiting companies. Exhibitor assumes responsibility for what is published in his own page.