NABERTHERM | Hot Wall Retort Furnaces for Additive Manufacturing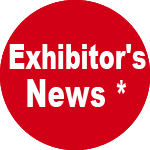 NABERTHERM – Hall: 9 – Stand: D33
Many components manufactured using an additive manufacturing process require subsequent heat treatment in a protective gas atmosphere. For these processes, a clean and oxidation-free surface is increasingly becoming a mandatory requirement. Especially when heat treating titanium, even small amounts of residual oxygen cause undesired oxidation.

Nabertherm has been supplying hot wall retort furnaces for heat treatment for many years. The new models NR 20/11 – NR 160/11 have been specially adapted to the common construction platform sizes of printing machines. Depending on the furnace up to two construction platforms can be heat treated simultaneously. Of course, this furnace series can also be used for other applications.

These new hot wall retort furnaces are available in five sizes with useful volumes between 20 and 160 liters. They are suitable for heat treatment processes up to 1100 °C, which require a defined protective gas atmosphere. These compact models can also be designed for heat treatment in vacuum up to 600 °C. With an achievable residual oxygen content of up to 0 ppm, the risk of oxidation on the component is reduced to a minimum. Even in the basic configuration, these furnaces achieve a temperature uniformity of up to ± 8 K.

* The published news is edited by exhibiting companies. Exhibitor assumes responsibility for what is published in his own page.