NILFISK | Industrial vacuum solutions for the metalworking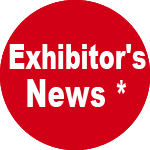 NILFISK – Hall: 15 – Stand: G119
Nilfisk industrial vacuums are certainly an important tool in the metalworking, because they support the operators' daily work.
INDUSTRIAL VACUUMS FOR CHIPS AND OIL
In the metalworking, the main needs are recovering the oil and emulsions often mixed with metal chips, emptying tanks and cleaning the machine tools.
The Oil series is perfect for these applications. Composed by different vacuum cleaners of different powers, this range has been designed to recover oil, emulsions, coolants and chips, separating the liquid from the solid part through a macro-filtration. Thanks to that, the collected oil can be re-injected into the machine tools.
Some of the benefits:
Save of time and money
Reduction of machinery downtime
Machine tool in great conditions
Quality of the product
INDUSTRIAL VACUUMS FOR ADDITIVE MANUFACTURING
In the additive manufacturing process, explosive powders, such as aluminum, titanium, Cobalt-Chrome are used… These materials are dangerous because they have a low trigger energy and could explode.
That is why we have designed a specific range for this sector. They are ATEX certified industrial vacuum cleaners equipped with a specific immersion separator container. The powder is collected directly into the container and deeped in mineral oil in order to neutralize it.
In this way, we ensure total safety for your company and the operators.
Benefits:
Total safety
Avoid cross-contamination
Top quality of the products
Nilfisk will be present at the event BIMU+additive, taking place at the booth of AITA-Italian Association for Additive technologies (pad.11, stand E 195), to introduce briefly the industrial vacuum solutions for the additive manufacturing – Save the date: 11 October from 12.00 to 12.30.