O.M.G. | From manual to electronic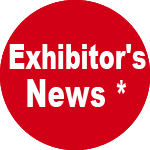 O.M.G. – Hall: 15 – Stand: D38
The O.M.G Srl's portfolio keeps growing thanks to the introduction of a brand new important product line: the variable angle head under the TAV Digital serie. This new line is the most precise and accurate 4.0 evolution of the already well known TAV serie which finds its highlight in the variable spindle (±90°). This new Digital version allows you to have a faster and smoother workflow thanks to the internal sensor and the display. The fast electronic evolution allows us to take advantage of the internal sensor and the display in order to have a faster and smoother workflow. This new system doesn't need the worker to manually align the lines that indicate the spindle orientation, the display will give all the necessary information about the angle instead.
The main innovation that makes this angle head stand out is the accelerometer which is integrated in the hardware system and doesn't require any other sensor system inside the head.
This new digital line makes the advantages evident to anyone: more accurate, fast setup, maximum flexibility. The "Digital" solution is only available on those small size TAV angle head but the rest of the serie will be included very soon.
The TAV heads are used for drilling, milling and tapping under numeric control and they are right for any kind of material, even those for specific processing.
The TAV and TAV Digital head series already include a wide range of configurations that, besides the standard torque arm O.M.G. system, are including a manual/automatic tool change, different centre distance, TriBlock® and QuadBlock®.
In addition, there is a wide range of solutions we provide in order to customize the product.

* The published news is edited by exhibiting companies. Exhibitor assumes responsibility for what is published in his own page.