OLYMPUS | New STM7 Measuring Microscope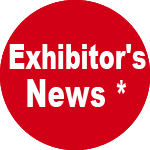 OLYMPUS – Hall: 13 – Stand: A31
STM7 Measuring Microscope. Efficiently Measures Various Component Shapes in Industrial Applications
Olympus announced the release in Europe by its Scientific Solutions Business of the STM7 measuring microscope for the efficient shape measurement of machined parts, semiconductors, electronic components, and other parts in industrial processes.
Measuring microscopes are optical instruments that can be used for both non-contact shape measurement and as a metallurgical microscope. They are used for the efficient and non-contact measurement of samples in the manufacturing and assembly of a wide variety of parts. In addition to their traditional use for the measurement of machined parts, this also includes the growing number of semiconductor components used in mobile devices.
Details of Main Features
Efficient inspection with a large square stage
The STM7 comes with a large 300 mm x 300 mm square stage. This makes it possible to measure large samples such as printed circuit boards or 300 mm semiconductor wafers without having to shift the orientation
Microscope frame has highly durable and vibration-resistant granite surface plate for precise and stable measurement
To be able to measure part sizes or assembly precision with resolution of 0.1µm, the measuring microscope must be stable and resistant to vibration. The frame of the STM7 includes a highly rigid and vibration-resistant granite surface plate for more precise and reliable measurement.
Used in conjunction with the measurement support software and digital camera, even complex shapes can be measured accurately using simple operations
When used with the STM7-BSW measurement support software and an Olympus microscope digital camera, the STM-7 can perform accurate measurements of more complex shapes while keeping the operation simple. Exporting measurement results to Microsoft Excel is also easily achieved, facilitating report generation.

* The published news is edited by exhibiting companies. Exhibitor assumes responsibility for what is published in his own page.