OMERA | Towards 31.BI-MU. On the robotized island, the productive automation wins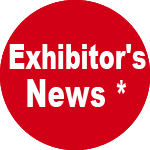 OMERA – Hall: 15 – Stand: D02
Trimming & beading machine with robot
OMERA has been producing machines for the sheet metal forming sector since 1951, offering a complete range of mechanical and hydraulic presses as well as trimming-beading machines.
We are an international reference for the production of turnkey automatic lines. "At the 31st BI-MU Edition, we will exhibit a robotized work island that allows the complete automation of the production process".
OMERA is constantly present in the sectors of gas cylinders, expansion tanks, pressure vessels and cookware. We also count a substantial number of customers in the fields of magnetic plate blanking, water pipes and ventilation, and have an important and consolidated experience in automotive and household appliances sectors.
At the 31st BI-MU Edition in Milan OMERA will exhibit a robotized work island interlocked to our trimming-beading machine for the processing of fittings for the ventilation sector. The work island, equipped with a robot, is a solution that allows the automatization of the production process, responding to an ever-increasing need for automation.
In addition to the automated loading and unloading operations, the trimming machine performs the automatic clamping of seals and carries out stiffening ribs on the cylindrical body.

* The published news is edited by exhibiting companies. Exhibitor assumes responsibility for what is published in his own page.