OMG ZANOLETTI | A history of quality, innovation and growth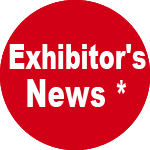 OMG ZANOLETTI – Hall: 9 – Stand: B30
OMG Zanoletti, historical manufacturer of lathes 100% made in Italy since 1965, presents the new heavy duty flat bed lathe SNC 500 born after the acquisition of the company PBR Perico Baroni Raimodi of Legnano (MI). The SNC series is characterized by levels of strength unique in the market thanks to the size of the machine's structure and components (bearings, motors …). Also for the SNC series, OMG Zanoletti – PBR has chosen to use the most modern technology available on the market by adopting a planetary gear box external respect the headstock body in order to obtain low noise levels, reduced heating of the headstock and easy maintenance, always ensuring high values ​​of torque to the spindle thanks to the correct sizing of the reduction ratios and the gearbox itself. For machines longer than 6 meters the movement of the saddle is made by two motors and two gear-motors working as master & slave controlled by CN.
The new SNC line, starting from the well known strength that has always characterized the production of PBR, has been further reinforced with the creation of the new monolithic bed made in cast iron type Meehanite produced exclusively in Italy. Great attention has been paid to ergonomics and ease of use allowing the  optimization of the chips evacuation without the need to dig into the ground.
SNC line has been designed to receive all the latest technological solutions that can reduce the processing times: boring bars holders, turrets for driven tools for drilling/milling/tapping also equipped with Y-axis, drilling units and grinding units.
OMG-PBR is the ideal partner for the solution of any problem in turning, with a full range of products that starts from Teach-in lathes up to the heavy machines with 2 and 4 guides for the machining of big pieces up to 50 Ton between centers.
OMG Zanoletti provides service and parts for over 8000 products OMG and PBR present on the market

* The published news is edited by exhibiting companies. Exhibitor assumes responsibility for what is published in his own page.