OML | Versatility is a must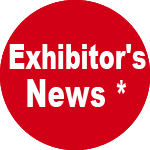 OML – Hall: 9 – Stand: D29A
IMG is the new self-centering mechanical vice developed by OML for machining with 5-axis machines.
IMG is equipped with a patented telescopic system, which allows the continuous opening and closing movement of the vice, while keeping the screw completely protected from the dirt that is generated during processing.
IMG has been designed following the concept of modularity, since by using a conversion kit consisting of very few additional elements it is possible to transform the self-centering vice into a fixed point or a double clamping one.
That is: 3 types of clamping with a single vice.
In addition, in the double-clamping version, it is not necessary for the pieces to have the same size, thanks to a compensation system.
IMG clamps are equipped with reversible Sintergrip jaws that allow for no pre-machining and minimum clamping depth (3.5 mm), to be able to completely machine the piece in a single operation and save on raw materials, ensuring a secure clamping and without deformation of the piece.
The IMG vice is available in 4 different models, two with a 125 mm jaw width, and two with a 160 mm jaw width. For each jaw width it is possible to choose either the short base version, for those who need solutions with limited overall dimensions, or the long base version, to have a wider grip range. In general, all the models have a clamping force of up to 5.000 kg, and are designed to interface with the APS / WPS and Lang 96 mm zero point system and for mounting on T-slot tables.

* The published news is edited by exhibiting companies. Exhibitor assumes responsibility for what is published in his own page.