OML || Innovation zero point: APS
News Green&Blue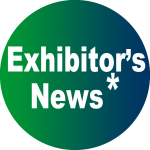 OML – Hall: 9 – Stand: D29A
APS (Automatic Positioning System) belongs to the category of products called Zero Point and with its 3 clamping jaws represents an innovation in the specific sector.
The system is a universal connection between the machine tool, the clamping device and/or the workpiece.
APS uses compressed air (6 BAR-85 psi) for unlocking, it uses spring force for clamping with repeatability of less than 5 microns. No compressed air is required in the locked condition.
Attach the clamping pins (A;B;C) on the clamping devices or on the work piece and your set-up time will be reduced by 90 %.
APS offers you greater flexibility in set-up and an increase in productivity resulting in a short pay-back time.
Integrated in the APS modules, Premium version, there is the Turbo function that increases the clamping force up to 45 kN.
An important innovation consists in the preliminary treatment of components (jaws and pins) up to 62 HRC and the subsequent use of a particular coating that avoids the problem of corrosion and reduces friction.

* The published news is edited by exhibiting companies. Exhibitor assumes responsibility for what is published in his own page.