ONA ELETTROEROSIONE | Maximum productivity and great precision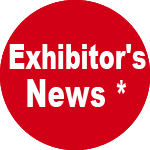 ONA ELETTROEROSIONE – Hall: 11 – Stand: E02
ONA EDM will participate in the 31st edition of BI-MU 2018 in Milan from 9th to 13th October as a world leader in the field of Edm. Two examples of technology will be presented: the wire EDM AV35 and the pattern at die- sinking QX6. The visitors of the booth (Hall 11, Booth E02) will also have the opportunity to observe the advantages of the 4.0 industry introduced by ONA in the most effective automated intelligent productive processes.
Cutting-edge technology
Ona a world reference thanks to the experience gained in the development of Custom automation projects and large solutions, will present two models that guarantee the maximum productivity with simple and effective production processes:
The Wire EDM ONA AV35, which ensures high-precision finishing and is easy to use thanks to the powerful CNC and an intuitive interface;
The Model die-sinking ONA QX6, an example of Autonomy and versatility designed to automate any kind of work with reduced costs of investment.
The visit of the ONA booth is the perfect opportunity to know all the competitive advantages that the EDM can provide to manufacturing processes in sectors like automotive industry, energy, molding, micromachining and aeronautics.
World Leadership
The 65 years of experience in EDM make ONA a trusted partner. Focusing on individual customers, the company establishes long-term partnerships and offers advice to ensure maximum performance of the machines. It also uses a customer service network to provide tailor-made answers with care and rapidity.
The overall efficiency index of its equipment is placed at the 98% by its customers. It also stands the constant investment In the search for new, cleaner and more respectful production processes with human being and its natural environment in the area of the business commitment towards the environment.

* The published news is edited by exhibiting companies. Exhibitor assumes responsibility for what is published in his own page.