ORCHESTRA | Retuner your smart monitoring system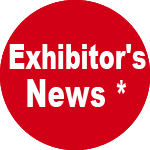 ORCHESTRA – Hall 11 – Stand: G25
At ORCHESTRA we design and supply hardware and software technologies for manufacturing SMEs who need to bridge the gap between the factory and company management systems in order to control, track and advance their production in real time.
Our products, offered under the brand name RETUNER, are intelligently integrated to provide competitive advantages to the companies of our customers:
1) SMARTEdge4.0
A hardware device that is installed on the machine in order to collect raw data and transform it into ready-to-use information. The device then transmits the data to the IIoT SMARTHinge4.0 platform whose task it is to share the data with other ICT systems.

2) SMARTHinge4.0
Software that is installed on the company's factory server. Our SMARTHinge4.0 acts as an "Intelligent Hinge" to skilfully unite the world of production, often consisting of multiple machinery and control systems, and the varied world of management software for manufacturing.

3) MINIMes4.0
Browser-based application software that allows you to check the progress of production orders in real time and prevent malfunctions thereby reducing waste and downtime, improving the efficiency of processes.
News at 32.BI-MU Orchestra will present the integration of RETUNER's MINIMes4.0 solution with the MindSphere platform, Siemens open and cloud-based operating system, dedicated to the Internet of Things which connects machinery and physical infrastructures to the digital world. This integration extends the application of ORCHESTRA's RETUNER solution to all manufacturing companies that use MindSphere and confirms the company's strategic choice to continue developing open and interoperable systems with third-party CLOUD platforms.

* The published news is edited by exhibiting companies. Exhibitor assumes responsibility for what is published in his own page.