OTEC | Mass finishing units for high-precision surface finishing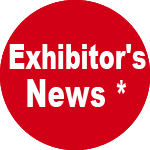 OTEC – Hall: 11 – Stand: F173
Drag finishing machines – DF series
Polishing, deburring, rounding or smoothing: We build drag finishing systems to finish any surface quickly and affordably. From small series production to large-scale industrial
manufacturing. The OTEC drag finishing process is predestined for the finishing of large or heavy workpieces which cannot be finished in bulk. The workpieces are clamped in rotating holders and dragged through the process media at high speed. The high contact pressure and relative velocity between the workpiece and the process media gives perfect results in a very short time. The new, integrated automatic door enables workpieces to be changed even faster than ever.
Processing examples
Edge rounding of cutting tools (much longer tool life)
Smoothing and polishing of implants (increases the life)
Removing droplets (better chip flow)
Deburring HSS tools (e.g. thread-cutting taps)
Disc finishing machines – CF series
Machines in the CF series are suitable for small workpieces. These are finished loose in large quantities in a process drum and include items such as jewelry and precision cut, truned, milled and stamped parts. CF machines are based on the principle of the disc finishing process and are designed for dry, wet or oil finishing, depending on the type. Only we at OTEC have the relevant know-how to finish very fine workpieces (< 0.4 mm) using our zero-gap drum system. This makes these models especially suitable for the deburring, edge rounding and polishing of delicate and intrate workpieces. Many years of experience have gone into the development of these machines, which is why they are so popular with our customers.
Advantages
Very fast, absolutely reliable and reproducible process
20 times more efficient than, for example, conventional vibrators
Easy to operate
Wide range of applications from deburring to mirror-finish polishing

* The published news is edited by exhibiting companies. Exhibitor assumes responsibility for what is published in his own page.