PORTA SOLUTIONS | A research into the costs of industrial production reveals …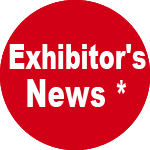 PORTA SOLUTIONS – Hall: 11 – Stand: F19
(Source: ISTAT) In 2018, the sector of economic activity for which the most significant increase in production costs was recorded was that of metallurgy and the manufacture of metal products.
"Flexible Production" is therefore the fundamental tool to help your company face the market challenges in 2019.
And we have great news for you since … Maurizio Porta reveals in the method… FLEXIBLE PRODUCTION
…a complete protocol consisting of no less than 16 strategies tested in over 9 different sectors of machine tool users to turn your production into a real success. By producing more, with less staff, without producing stock and lowering costs.
Maurizio Porta is an internationally successful polularizer of production methods to face new market challenges for companies in the manufacturing sector.
He will attend at the BIMU fair (Hall 11 / Stand F19), where he will explain his method to users of machining centers, to increase production and remain flexible.
"Since 2008, everything has changed in the world of production. Many companies have been forced to come up with new ways to stay competitive, and there are many cases where company owners simply gave up in the face of horrendous market situations."
For a few years production costs have become increasingly unsustainable.
Therefore, adopting a new vision and a new business model turn out to be the perfect playing cards to face the new production challenges.
So, according to Maurizio Porta:
"Machining Centers alone today are a big cost for production. They remain too unproductive, slow and cannot keep up with the market demands. This is due to the fact that they are so flexible, but they are not productive. "

* The published news is edited by exhibiting companies. Exhibitor assumes responsibility for what is published in his own page.