PRIMA ADDITIVE | Additive Made in Italy for a sustainable restart at BI-MU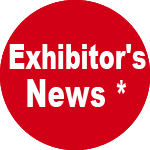 PRIMA ADDITIVE – Hall: 9 – Stand: C37A
Prima Additive, a division of the Prima Industrie group dedicated to metal additive manufacturing systems, presents the new machines of the 150 series with Powder Bed Fusion (PBF) technology as world premiere at 32.BI-MU (Hall 9 Stand C37A).
Prima Additive exhibits with 3D New Technologies S.r.l. (3D-NT), the start-up with which Prima collaborates for the production of innovative Additive Manufacturing machines completely designed and built in Italy. The collaboration with 3D-NT is the result of the Prima Group's Open Innovation strategy and combines the experience and solidity of an Innovation Leader with young and dynamic entrepreneurship, focused on new technological trends.
The new series includes three models: Print Sharp 150, Print Genius 150 and Print Green 150, specialized for different applications and productivity levels, also thanks to the use of the 250 or 200 W laser with specific configurations: Single laser, Dual laser and Green laser. In the Prima Additive stand, the Print Green model is exhibited, with a green laser for copper processing.
Prima Additive 150 series is Industry 4.0 ready and allows the integration of monitoring sensors and the connection through different standards for IoT functions.
The 150 series features a building volume of 150 mm diameter and 160 mm height. The machine allows you to vary the spot size of the laser beam as needed, to always have the parameters optimized according to the application. The double pre-heating system allows the surface of the powder bed to be heated both from the top and from the bottom through the heated plate. The high speed coaxial pyrometer monitors the temperature in real time. The 150 series has 2 cameras for monitoring the process and the powder bed. The system's open parameters are suitable for research and development on process and materials.

* The published news is edited by exhibiting companies. Exhibitor assumes responsibility for what is published in his own page.