PRIMA ADDITIVE || Green and Circular Economy with the Additive Manufacturing
News Green&Blue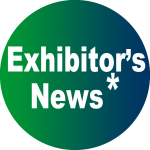 PRIMA ADDITIVE – Hall: 9 – Stand: C37A
Prima Industrie, with its Prima Additive division, offers 360° solutions and services for metal 3D printing thanks to its 40+ years background in the field of innovative laser technologies for material processing.
Additive Manufacturing allows the manufacturing of more sustainable objects (with optimized geometries and structures to reduce the number of parts and the use of materials while improving performance) and to repair or customize existing objects.
The spare parts and repair sectors allow for example to exploit additive manufacturing, extending the product life cycle and embracing the paradigm of the Circular Economy.
The industrialization of the additive process also opens up new business models, with the manufacturing of spare parts becoming increasingly on demand and green, and warehouses progressively smaller, thanks to a process integrated with the digital world, in which production is delocalized and closer to the demand.

* The published news is edited by exhibiting companies. Exhibitor assumes responsibility for what is published in his own page.