RAJASTHAN UDYOG | Single window contact GI/SG castings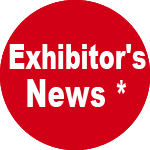 RAJASTHAN UDYOG – Hall: 15 – Stand: G16
Rajasthan Udyog & Tools Pvt Ltd located at Jodhpur (India) is one of the leading manufacturers of Grey Iron & Nodular Iron castings. An ISO: 9001: 2015 certified company with seven decades of experience, having product portfolio of large castings namely Pump Casing, Bed, Column, Saddle  Type Casting, Box Tables, Angle Plates etc with applications in Medium & Heavy Industries. Our dedicated team of Technocrats and Skilled Work Force ensures the highest possible quality following international standards & producing products which are used world over.
The Foundry is equipped with state of the art facilities including Induction Melting Furnaces, with a capacity of 3,000 Kgs each ,  Articulated arm for quicker production at core shop and mould shop, Sand reclamation systems for moulding, Knock out system for fettling, modern laboratory for sand testing , micro-structure analysis, tensile testing & spectrometer checks. Other facilities include Machine Shop with Plano miller (WALDRICH SIEGEN), Floor Boring machine (SCHIESS), Drilling, T-Boring , Welding , Cylindrical grinding machines , EOT Cranes. We supply fully machined components to our customers. For giving best aesthetics operations like Thermal stress relieving; Airless shot blasting; Painting etc as per customers' specifications are performed.
We undertake casting jobs from 50 Kgs to 6000 Kgs piece with short delivery period for single piece & serial  production  in  the  grades  GG20/  GG25/ GG30 &   GGG40/ 50/ 60 and in equivalent DIN/ASTM/JIS standards catering to machine tool builders, Plastic & Rubber processing machinery, Pumps & Compressors, Valves, Gear boxes, Floor plates, Surface plates, Box square, Agriculture machinery, Cement & Process industries and general Engineering items. Product development, technology up gradation & providing more for the value of money are our forte thus carving a niche in GI/SG iron castings segment.

* The published news is edited by exhibiting companies. Exhibitor assumes responsibility for what is published in his own page.