RECLAIM | Can European manufacturing industries increase competitiveness and productivity by embracing the circular economy?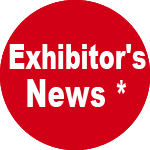 RECLAIM – Hall: 11 – Stand: E34
With over 32 million people employed and 16% of EU GDP, industry is the main driver of innovation and growth on our continent. Every year, the obsolescence of machinery causes losses in value and productivity to companies and workers. RECLAIM intends to solve this problem with innovative and circular solutions through the re-manufacturing of large industrial machinery.
The project will provide solutions to cope with productivity slowdowns and protect the competitiveness of European companies. Re-manufacturing, as well as machinery renewal, also has important economic potential as an industrial sector in its own right: it generates a turnover of around €30 billion and employs 190,000 people. Recent market surveys show that with adequate support from public authorities, the supply chain could reach 90 billion in turnover and generate 600,000 jobs by 2030. The RECLAIM project is an important opportunity to strengthen the base of European industry and bring it to a new mental approach based on the circular economy. In addition, European companies will benefit from new ways to maintain and increase efficiency to remain competitive in global markets.
The objectives of RECLAIM
– CIRCULARECONOMY: To promote new digital technologies to reuse large industrial machinery, recombine obsolete components and implement predictive maintenance.
– LIFETIME EXTENSION: Extend the life cycle of machinery and improve productivity.
– STRATEGIES: Define a decision making method for reuse, remanufacturing and refurbishment of large industrial machinery to be validated in 5 European industrial pilot cases.
"This project has received funding from the European Union's Horizon 2020 research and innovation programme under grant agreement N°869884"

* The published news is edited by exhibiting companies. Exhibitor assumes responsibility for what is published in his own page.