RECLAIM || The role of standardisation in the RECLAIM project
News Green&Blue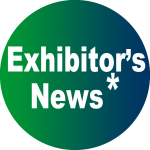 RECLAIM – Hall: 11 – Stand: E34
Technical standardisation means defining "how to do things right" to help improve the efficiency and effectiveness of the socio-economic system and achieve the UN 2030 goals. Technical norms (standards) are tools to support innovation, business competitiveness, environmental protection and social responsibility with a view to sustainability.
Who writes the standards?
In Italy the standards are made by UNI – Italian Standards Body (recognised by EU Reg. 1025/2012 and D.Lgs 223/2017. UNI participates in the work of the technical bodies of the international organisations CEN and ISO with a leading role in those that develop standards for strategic sectors for Made in Italy.
Standards help to:
Code new terminologies and metrics, methodologies, processes, competencies and business models, guaranteeing certain performance, safety, quality, respect for the environment and social responsibility in global markets.
Know the state of the art, compared to existing standards for remanufacturing and refurbishment
Develop new products, services and organisational models and improve existing ones because they are a knowledge transfer tool for the innovation ecosystem.
Transfer R&I results to markets and society, making innovation accessible, safe, quality and interoperable.
Feed an open, social and responsible innovation ecosystem with a transparent, consensual, democratic and bottom-up process of co-creation of the standard.
To use and foster the acceptability, interoperability of RECLAIM results in the markets.
The technical standardisation in the project will contribute to achieving the UN 2030 sustainable development goals. RECLAIM can contribute to standardisation activities by working in synergy with the experts of the Technical Committees. The results of the project will innovate standardisation activities in the field of circular economy, remanufacturing and predictive maintenance by anticipating market needs.
"This project has received funding from the European Union's Horizon 2020 research and innovation programme under grant agreement N°869884"

* The published news is edited by exhibiting companies. Exhibitor assumes responsibility for what is published in his own page.