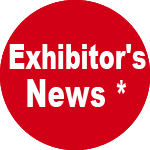 RIVIT – Hall: 15 – Stand: F38
Rivit S.r.l. (Bologna-Italy) is known in Italy and abroad as a leader in the production and distribution of fastening systems and assembly tools for the sheet metal working.
It was founded in 1973, and during its more than forty-five year experience, Rivit developed an exhaustive range of products for the industry (blind rivets, rivet nuts, self-clinching, welding studs, blind bolts, latches, cage nuts, hose clips, screws in steel, stainless steel and nylon).
All lines of fasteners come with dedicated tools for their proper installation: tools for blind rivets and tools for rivet nuts, presses, studwelding units, tools for eyelets.
In particular, the riveters are tools for the installation of blind rivets in various sizes and materials, being them standard, structural or special type. Riveters for rivet nuts are designed for the application of rivet nuts in various sizes and materials, both standard and special types.
Riveters are available as:
hand riveters: easy to use and ideal for non-continuous works;
pneumatic or hydropneumatic riveters: specifically for all professional and continuous installation works;
battery riveters: as cordless they result to be much easier to handle and easily transportable;
automatic riveters: designed for a fast working cycle, they offer high safety and reliability;
control systems: to pre-set precise working conditions on specific lots of work.
And, dedicated to the industry lines, Rivit offers the Automation Division.
* The published news is edited by exhibiting companies. Exhibitor assumes responsibility for what is published in his own page.