ROLLOMATIC | GrindSmart 630XW ShapeSmart NP3+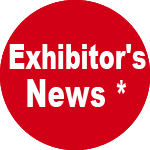 ROLLOMATIC – Hall: 11 – Stand: F122
Linear motors provide several advantages
In order to meet the needs of the market and the growing requirements of the cutting tool industry, the new GrindSmart®630XW precision grinding center range is equipped with the latest linear motors.
This technology, combined with the torque motor on the rotary axis, enables high-performance servo tuning which provides several benefits such as improved surface finish and reduced maintenance costs. The oil used for cooling and lubricating the linear motors is the same as the coolant oil. This ensures consistent thermal stability during setup and production, without incurring additional energy consumption.
This model is suitable for high precision complex tool manufacturing for both long and short batches and nozzle changer with 6 positions, and an automatic tool loader of up to 1,360 parts capacity.
In addition, the GrindSmart®630XW features a 6th axis concept that is unique in the industry. It provides improved accuracy on ballnose endmills or partial radii with possibility to incline grinding wheels in-process and allows easier programming and shorter empty moves during grinding operations.
Two innovative measurement processes are available (touch probe and laser) for unattended production and automatic drift compensation, enabling the GrindSmart®630XW to offer an unparalleled productivity rate that can reach 99% availability.
Developed and geared towards Industry 4.0 solutions, all the machines come standard with the latest generation of programming software, VirtualGrind®Pro. User friendly and powerful, this software enables programming of standard or specific tools in only a few clicks.
ShapeSmart®NP3+: technology and unmatched performance
The ShapeSmart®NP3+ is a remarkable evolution of the previous precision cylindrical grinding models, which has made Rollomatic famous. This new model has been redesigned both ergonomically and technically to offer more features to tool manufacturers who are looking for a machine with the best value for quality, price and performance.
With a choice of 3 or 4 CNC axes, the ShapeSmart®NP3+ is a precision pinch and peel grinding machine for the preparation of cutting tool blanks such as endmills, drills and other stepped cylindrical tools, covering a range of diameters between Ø 0.025 and Ø 25.0 mm.
This model is based on the method of peel grinding with simultaneous engagement of a roughing and a finishing wheel. This technology, invented by Rollomatic, guarantees unmatched performance in cylindrical grinding and achieves micron precision. In addition, a length ratio of up to 400X diameter can be achieved by this grinding concept.

* The published news is edited by exhibiting companies. Exhibitor assumes responsibility for what is published in his own page.