ROLLWASCH | Robotic finishing according to Rollwasch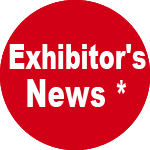 ROLLWASCH – Hall: 11 – Stand: G28
Rollwasch Italiana spa specialized in the mass surface treatment introduce an innovative program based on multiple robotic solutions. Thanks to the experience gained in the last 10 years in the robotized finishing, Industry 4.0 and LEAN Manufacturing, Rollwasch Italiana spa offers the following specialization lines:
ROBOTEP
The RoboTEP systems are based on «Wave Finishing" technology, obtained by insertion of the metal piece in a dynamical mass of finishing «media». These systems employ one or more robots to make the finish, combined with the most advanced process technologies, including "multichannel" concentric rotating tanks (Patent pending – I).
ROBOKEM
The RoboKEM robotic finishing systems allows the unusual combination of vibratory finishing machines to robots. The RoboKEM plants allow to operate in combination with both processes ABRAKEM, DIAFINISH, and MICROFLUID (Patent pending – I)
ROBOGRIND
The RoboGRIND program offers a very important advantage for the BELT GRINDING processes, consisting in an advanced management of the «PRESSURE COMPENSATION CONTROL» (patent pending – I)
ROBOBLAST
Some projects combine the shot peening «mechanical» effect of hardening to the surface, with a wave finishing cycle later on, to reduce the surface roughness and maintain the technical requirements of smoothness. The combination of these two different technologies, depending on the volumes required, can be generally managed by two specific robotic lines cooperating interactively.
ROBOPILOT
The Rollwasch® pilot robotized island can realize the pilot finish on components of various types such as: components for the aerospace industry, for the energy field, for the finishing of mould of all kinds, with the only limitation of the dimensions that are compatible.
The finishing service for third parties is generally offered for investment projects for a robotized finishing island among the solutions listed above with cost participation.

* The published news is edited by exhibiting companies. Exhibitor assumes responsibility for what is published in his own page.