RONCHINI | Automated system for milling aluminium plates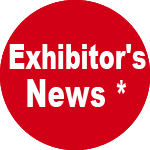 RONCHINI – Hall: 15 – Stand: F100
The machine displayed at the exhibition will be a complete production line of the Ronchini Massimo Srl company, which will be composed by an anthropomorphic Kuka robot connected to the RM-SkyMill3D, our high-performance CNC milling machine for processing aluminium and steel.
The machine system highlights the company's ability to create automated robotic solutions, which can also interact with our CNC machines, creating an absolutely independent and automated production environment.
The product that will be introduced at the BiMu's exhibition is therefore just one of the many solutions that the Ronchini's team is able to realize: the flexibility of the anthropomorphic robot can be adapted to ever-changing production contexts to create fully customized automation lines.
The processing of the system is concentrated in two separate phases:
The first working phase of the aluminum plates is entrusted to the CNC milling machine "RM-SkyMill3D" with up to 4 interpolated axes. This machine has been studied for machining material such as steel and aluminum with very high precision (up to one hundredth of a millimeter) and with very high displacement speed of the bridge.
The second phase is instead entrusted to the anthropomorphic robot that deals with:
Pick & Place the pieces from the milling
Perform additional milling operations
Perform the dosing of glues on the milled plates
The robot also interacts with a "Cognex" camera vision system, which monitors and corrects the work performed by the robotic arm. The robot's wrist is automatically equipped with different tools depending on the type of processing required, allowing us to provide a complete service based on the needs of each customer.

* The published news is edited by exhibiting companies. Exhibitor assumes responsibility for what is published in his own page.