SANMARCO INFORMATICA | The digital transformation of your company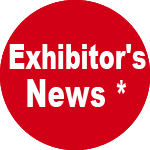 SANMARCO INFORMATICA – Hall: 13 – Stand: B62
Sanmarco Informatica is an Italian company which works on software development and software related consulting activity. It has a strong specialization in the planning and in the realization of solutions to support the reorganization of business processes.
Some indicators:
–  Software developers since more than 30 years
–  More than 100 technicians working in our Software Development Center
–  Operational ownership in the company
–  1,000 companies daily followed in their development
–  400 employees
–  Collaborations with University and Observatories of Search
–  20% of the turnover invested in research and development annually
–  Branches: Lombardia, Veneto, Friuli Venezia Giulia ed Emilia Romagna
–  13 Business Partners
–  Certification ISO 9001
Gains
–  We manage directly our solutions development, distribution and implementation
–  Academy Project activates stage with a rate of conversion in assumptions of 95%
–  We grow up with our customers and we are specialized in different sectors and business processes
–  Our main focus is to satisfy companies' needs with our solutions and support.
Business Unit
JGalileo: complete and modular ERP solutions, designed to be tailored in the best possible way to satisfy each market's needs.
4words: it develops IOS and Android apps for pre-sales activities, product catalogs, harvest orders, technical support. 4words guides the customer to the usage of the web operating system as a support system for B2B and B2C commercial strategies.

Nextbi: it deals with business intelligence and performance management. It works on: Social Network, Customer Intelligence, Marketing of Proximity, Geomarketing, Internet of things (IoT), Financial Management, Business Strategy and Mining

Discovery Quality: deals with information technology and managerial consulting with a team of experts dedicated to Quality, Environment and Safety Systems and WorkFlow Management.

Discovery ECM: develops the suite dedicated to the management of business content such as technical contents, manuals, quality documents, all the documents coming from the account payables and receivables and all the documents that have tributary relevance.

Smitech is the team dedicated to technology systems to help customers to improve safety and computer efficiency through the realization of projects of IT infrastructure and Cybersecurity.

* The published news is edited by exhibiting companies. Exhibitor assumes responsibility for what is published in his own page.