SISMA | High precision solutions, machinery and laser systems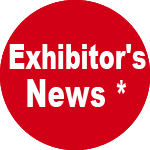 SISMA – Hall: 11 – Stand: D130
Laser marking processing for non-standard shapes
The three optical axes head allows the marking on non-planar shapes and a software for the realization of surface treatment effects.
CVS vision system – EVS
Innovative vision system able to operate on flat and freeform surfaces. The automatic recognition of objects allows an immediate and precise centering by limiting the need of jigs or equipment.
Laser SWT welding system
Designed for maintaining and repairing small and medium-sized molds, it is characterized by an extended axes stroke. SWT systems are designed to guarantee high performance over time, as well as fluidity and precision of the movements, which ensure ease of use and repeatability of the result.
SWS, 3 or 4 axes CNC welding station
Materials, components and a quality project grant high precision and repeatability. SWS can be equipped with Nd:YAG lasers or Fiber lasers, covering the widest application variables. The PC with dedicated SISMA interface allows for the best intuitiveness of use.
MYSINT100 and MYSINT300 laser 3D printers for metal powders
They are open systems: the parameters and the production strategy are customizable and can be set by the user. An inert, homogeneous and stable gas flow guarantees the best fusion stability while keeping its consumption to a minimum (patented). The tilting spatula (patented) used to lay the metal powder on the printing bed is a system that offers a reduced recoating time, favoring production capacity.
LWS three-axes laser marking stations
Customizable to meet every need (for example automatic processes): flexible, thanks to the portal structure that is opened on three sides, extremely modular / integrable with many features and robust, ensuring repeatability of results over time.

* The published news is edited by exhibiting companies. Exhibitor assumes responsibility for what is published in his own page.