SOGIMI | Materials for correction of acoustics, vibrations and protection of machinery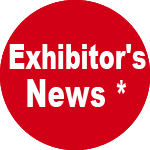 SOGIMI – Hall: 13 – Stand: B91
Sogimi is the largest Italian Group in the distribution of plastic materials, foam, and composites. It will be present at BIMU with its solutions for:
Correction of acoustics and vibrations
Polyurethane foams with heightened anti-vibration performance. Available in the following product lines:
Sylomer®, with mixed cells, dampens sounds and has spring action;
Sylodyn®, with closed cells (does not absorb liquids), is highly elastic
Sylodamp®, with mixed cells, shock absorbent
The dampening of vibrations in construction projects, machinery, and systems that is obtained through the use of these materials increases structural strength, safety, and comfort, protects electronics used in monitoring and command, and reduces misalignments and electromechanical malfunctions and therefore maintenance costs.
The product permits static loads of up to 12 N/mm² and a lowering of the resulting frequencies up to 8 Hz, through point and strip bearings and decoupling of castings, foundations, and cement/metal structures.
STRATOCELL® WHISPER®
Low-density, sound absorbent, and sound-insulating polyethylene foam characterised by:
closed cell structure (resistant to water and humidity)
sound absorption up to class A
self-supporting
specific certifications for the various sectors of use (industry, rail and tramway, automotive, electronics, etc.).
Protections and casings
Aluminium Composites: DIBOND®, ALUCOBOND®, ALUCORE®
Made up of two aluminium foils and a polyethylene (DIBOND®) or mineral (ALUCOBOND®) nucleus, these are used for casings and the creation of screens, barriers, and supports for machinery.
ALUCORE®, entirely in aluminium with an internal honeycomb structure, has an excellent load capacity.
Transparent Shielding
Polycarbonate LEXAN™ and acrylic PMMA. Characterised respectively by heightened shock resistance (LEXAN™) and excellent optical properties (PMMA).

* The published news is edited by exhibiting companies. Exhibitor assumes responsibility for what is published in his own page.