SOLIDWORKS | The most complete CAM solution integrated into Solidworks and Inventor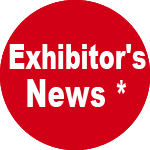 SOLIDWORKS – Hall: 11 – Stand: E215
SolidCAM & iMachining deliver incredible savings and greater efficiency in CNC milling operations, greater profits and success for our customers worldwide.
Our success: products and strategies that really keep their promises, without compromises and without disappointing
The highest possible level of integration both with SOLIDWORKS and with Inventor, which allows CAM users to use their own CAD software to program CNC machines.
True associativity with the design model, with the toolpath updating at the same time as the changes made, thus eliminating the importation of the files.
XPRESS: SolidCAM has created an innovative product package, such as our SolidCAM Xpress and InventorCAM Xpress, which are based entirely on the complete SolidCAM and InventorCAM solutions.
iMachining a real breakthrough in CNC milling tool path technology that enables extremely faster and deeper machining by optimizing tool cutting angles and feed rates throughout the tool path.
The iMachining Technology Wizard provides automatic, optimal feed and speed values for different materials and CNC machines to ensure "first-cut" success.
Use your existing CNC machines to run faster and deeper, even with the smallest cutting tools in the hardest materials.
Comprehensive monitoring of material conditions throughout the programming sequence ensures that each phase will be focused only on the residual material, drastically reducing the vacuum passes and unnecessary processing time. Our advanced HSM systems also optimize toolpaths, reduce shrinkage and produce an excellent surface finish with reduced cycle times.
• SolidCAM Professor provides hundreds of video tutorials, focused on specific functions, available 24 hours a day, 365 days a year, directly on our website without having to register.

* The published news is edited by exhibiting companies. Exhibitor assumes responsibility for what is published in his own page.