SOMAUT | Rolling machines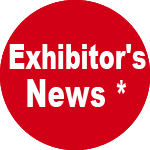 SOMAUT – Hall: 11 – Stand: E126
Roll marking machines
These machines are designed for easy marking, numbering and knurling without impact on, and deformation of cylindrical, tapered and flat components in a variety of materials such as steel, brass, aluminium etc.
Machines feature spring loaded work table to compensate for parts tolerances and ensure uniform and constant depth of marking.
Marking slide running on bearings and rise and fall adjustment of work table by means of a manual handwheel.
Pneumatic marking machine Model S33
Made up of :
– Marking unit with hard metal stylus moved by XY axes systems that are driven by stepper motors.
– Control unit for marking cycles as well as the control of the marking unit
– An interface consisting of a comfortable 8" color touch-screen display with an icon-based used friendly program.
– Remote control to start marking or for emergency stop
– Power cord and cable connection between units
– Pressure reducer with air filter
Marking machine model s126c3
Thanks to a specific feature is suitable for high quality marking on complex shape. The graphical color display allows the real time preview of the marking cycle by passing any kind of uncertainty.
The marking window of the S126C is 120×60 mm.
The machine is supplied with:
– Marking head with stylus driven in X and Y by two stepping motors.
– Controller includes stepper and stylus drivers, CPU, multilanguage firmware and enough memory for more than thousand marking recipes. Industrial keyboard, color display, I/O, USB port, etc
– Hard metal stylus
– Cables
– Electronic PDF documentation

* The published news is edited by exhibiting companies. Exhibitor assumes responsibility for what is published in his own page.