SORALUCE | The intelligent machine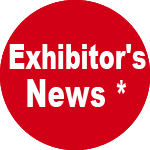 SORALUCE – Hall: 15 – Stand: D114
SORALUCE, in addition to the technologies which have already been developed and implemented, will present further new developments by 2020, which will also be further leading milestones in the machine tool industry.
SORALUCE have developed high-tech technologies to assist the machine operators. Today, the machine "independently" takes over tasks from experienced machine operators and guarantees the safe and productive production of workpieces without the influence of the "human being".
The patented DAS+® system is certainly one of the biggest innovations of SORALUCE. It is also probably one of the most innovative technologies in the field of milling and drilling in machine tools.
By monitoring and evaluating the performance of each tool, the Adaptive Control function is an ideal supplement to DAS+®. In addition, the system more or less recognizes the material stock removal and also adapts the feed. Compared to the standard feed control possibilities of the known CNC control manufacturers, the function is also extremely useful in practice, easy to use and settings can be changed during the machining process.
The patented VSET technology from SORALUCE is a visual, automated system for measuring and aligning components. Who does not know this: Large workpieces > 1 m3 require long, time-consuming and costly alignment processes. Often enough, the alignment takes longer than the actual machining.
The dynamic ram balance compensation "DBS" is another patented new development from SORALUCE for optimizing machine accuracy directly during machining. At any time and without the assistance of the machine operator, the tool is set 100 % perpendicular or parallel to the machining axis. The current position of the tools is monitored via a direct integrated measuring system on the machine ram and the correction via a dynamic angle adjustment of the milling slide.
SORALUCE Monitoring System that allows to retrieve real-time information on the status of the machine and on the current working process. Naturally, it is possible to carry out a long-term analysis with a complete report on the current operation of the machine and the production process to optimize the processing and consumption of energy. Upon request, SORALUCE provides its customers with their own 100% data security cloud system.

* The published news is edited by exhibiting companies. Exhibitor assumes responsibility for what is published in his own page.