T.A.M.A. AERNOVA | HYPEROIL – oil and oil mists filtration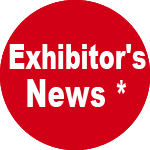 T.A.M.A. AERNOVA – Hall: 9 – Stand: C187
The HYPEROIL line filters have been designed to be applied to machine tools with larger than 10 m3 casing and for centralized multi-suction systems. These filter units have high performance both in suction and filtration: this feature make them suitable for applications in the mechanical sector where high amounts of oil mists and fumes are produced during machining. HYPEROIL main filtering element is the pleated cartridge, with a pre-filtration pad, mounted horizontally and easily accessible from the front door. The horizontal position of the cartridge allows easy maintenance from the outside, without contact with the inner part of the filter.
The HYPEROIL filtration system is to be self-draining during the stop phases. However, if continuous machine operation is required, it is recommended the non-stop self-draining version, characterized by the presence of a DC gearmotor that, every 8 hours of operation, rotates the cartridge by 45°, allowing complete drainage of the higher sectors of the cartridge itself and allowing the filter to be used 24 hours a day and 7 days a week.
The filter configuration consists of:
Metallic pre-filtration
Drops separator
Pre-filtration draining pad
Pleated filtering cartridge
Absolute filtration
Soundproof suction group
The standard electrical configuration is equipped with an electronic card that interfaces with machine tool controls for both alarm signals and remote start and stop.
The HYPEROIL filter, thanks to the use of LED technology, also features retro-illuminated logo and LED strips with green, yellow and red colours for user interface reporting. The HYPEROIL range has flow rates from 2.500 m3/h up to 32.000 m3/h, which cover all the suction requirements of large CNC machines and centralized applications.

* The published news is edited by exhibiting companies. Exhibitor assumes responsibility for what is published in his own page.