TECHNIMOLD | 3D Stratasys Printers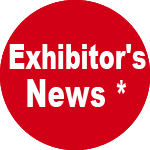 TECHNIMOLD – Hall: 11 – Stand: D142
Stratasys is the world leader in the production and distribution of 3D printers and rapid prototyping systems that create objects directly from CAD files. Stratasys rapid prototyping systems are available in multiple series and models, from small to large, depending on the clients needs.
Stratasys 3D printers are available in two technologies:
FDM (Fused Deposition Modeling), known for its reliability and robustness.
POLYJET, for its ability to create smooth surfaces, detailed even in multi-material, coloured and extremely realistic printed models.
The FDM technology creates prototypes in a thermoplastic material with the layer on layer technique.
Polyjet, on the other hand, uses a method similar to an inkjet to create parts using very small droplets of liquid photopolymers, which are immediately treated with ultraviolet light.
The news
Nylon 12 CF, lightness and strength in a single material loaded with carbon fiber
An interesting novelty in the Stratasys world is the Nylon12 CF (loaded carbon), the new thermoplastic that joins the already numerous range of materials available for Stratasys rapid prototyping systems with FDM (Fused Deposition Modeling) technology.
Ideal for the automotive industry, tooling, and anything that requires strength and lightness. Nylon 12 CF is suitable to build models with the highest level of performance that need to cope with mechanical tests, highly demanding structural processes and even more taxing applications.
Stratasys rapid prototyping systems are suitable for 3D printing, rapid tooling, direct digital manufacturing and rapid prototyping for many industries, including: automotive, motorsport aerospace, industrial, university, recreational, electronics, medical, and consumer.

* The published news is edited by exhibiting companies. Exhibitor assumes responsibility for what is published in his own page.