BLUM NOVOTEST | The new LC50-DIGILOG. Reinventing laser measuring technology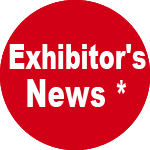 BLUM NOVOTEST – Hall: 13 – Stand: B123
Blum-Novotest presents the new laser measuring system LC50-DIGILOG. A ground-breaking system, completely redeveloped to revolutionise and future-proof the speed, precision and in-process reliability of tool measurement in machine tools.
The many new ideas implemented by BLUM in the LC50-DIGILOG have resulted in impressive advantages for users. Measurement and testing times have been shortened by up to 60%. The optics in the system were further improved so to achieve an absolute accuracy that is better than all comparable measuring systems thanks to an optimised beam shape and a 30% smaller focus diameter. BLUM has also further improved the homogeneity of the laser beam, making further analogue measurements possible. The influence of coolant mist has been further reduced enabling improvements in accuracy and in-process reliability. And despite its reduced external dimensions, the optimised design enables the measurement of tools that are up to 30 percent bigger, depending on the version used.
The compact BLUM smartDock represents another world-first. This innovative standard interface serves as the basis for all new support systems and contains all the necessary pneumatic valves in addition to the electrical, mechanical and pneumatic connections between the machine and laser measuring system.

* The published news is edited by exhibiting companies. Exhibitor assumes responsibility for what is published in his own page.