TIESSE ROBOT | Kawasaki RS13 and Scara Shibaura TH600: new benchmark as for speed, repeatability and design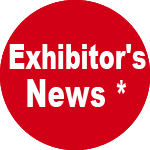 TIESSE ROBOT – Hall: 11 – Stand: F33
Tiesse Robot from Visano (Bs), leader in industrial automation, presents at BIMU 2020 some significant new products.
KAWASAKI RS13 articulated robot. Kawasaki has recently launched the new articulated RS 13 robot, which is a reference on the market in terms of speed, repeatability and design: this latter aspect allows having a machine with compact dimensions and an IP67 protection degree of the whole arm. The robot, previewed in Italy by Tiesse, is connected to F60 series super compact controller.

The introduction of a new model with a capacity of 25 Kg is also planned at the end of the year, which will replicate the same concepts applied to the RS13 which is characterized also by a sixth axis rotation speed of 730 degrees per second and a position repeatability of about 0.03 mm. Fruit of research and innovation of the Japanese giant, the RS 13 Kawasaki, as well as recent RS7, is earmarked to be a benchmark on robotics international market.

Scara Shibaura THE 600. As a result of Shibaura (formerly Toshiba) expansion of its Scara robot range, the new THE 600 is the "big brother" of the high-performance THE 400 model. It is a robot with always high performance in terms of speed and position accuracy, which will be a leading product on the market for the Japanese company. It is connected to the new TS5000 controller, equipped with 32GB SD cart expandable memory and the most common field buses for communication with peripherals. Two ports are available for tracking on conveyors and PLC type functions. The new configuration will be followed by the launch of the new TP5000 programming terminal with 7" touch screen, which will make the use of the package even more flexible and which will be equipped with multilingual functions. A new TSAssist offline programming software will also be available with the new controller.

* The published news is edited by exhibiting companies. Exhibitor assumes responsibility for what is published in his own page.