TIPS | The only limit is your creativity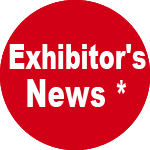 TIPS – Hall: 11 – Stand: F108

Lab V3 printer
New design for the latest version of the Lab series.
The lines are modified, for a body characterized by clean, simple lines, which give uniqueness and versatility to its forms. Ideal to be placed in any environment.
No more screws visible on the work surface, the adjustment takes place below it. New communication protocol and quieter prints thanks to the new cooling system.
Printers and software are presented as a single product. Now in version 6.0, the 3DPRNWARE application has exclusive features such as:
LASER PROFILE CHECK
Laser control system able to detect anomalies of the material deposited during printing.
Laser profile check has been designed to verify the regularity of the piece throughout the printing process.
The device will do nothing else but retrace and analyze all the parameters of our object, verifying that the actual dimensions coincide with those provided in the gcode.
Examples of anomalies managed by the laser:
Non-adherence of the piece to the plate;
Loss of the correct print position;
Lifting the corners of the model.
Laser profile check is also used as a tool for plane calibration (Z0, Flatness).
PRECISE Z
One of the problems of 3D printing is the approximation of the positions and dimensions in Z.
By its nature, the slice that is used in all 3D prints, discretizes the solid "slicing" with sections in Z at a distance equal to the height of the layer. In this way, a horizontal plane will be realized in its real position only if this is a multiple of the layer height.
From this it follows that the position of the horizontal planes has a greater error equal to 0 and less than the layer height. This error is added if we consider the relative dimensions between two horizontal planes.
By activating the "Precise Z" function in 3DPRNWARE ver.6, this type of problem disappears, achieving a discretization that respects all the horizontal planes of the solid.

* The published news is edited by exhibiting companies. Exhibitor assumes responsibility for what is published in his own page.