TORGIM | Teach-in lathe TL 450/500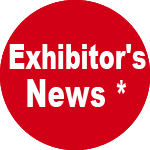 TORGIM – Hall: 9 – Stand: A17
"TORGIM TL 450/500" is a series of teach-in machines particularly studied in dimensions, weight and easy operation.
Through the use of electronic handwheels, other hand controls and a control unit with 11" LCD colour screen the operator is able whether to execute manual conventional turnings with visualized quotas and continuous selection of feeds or to carry out complex works following the driven programming and simplified computer graphics. Once you have obtained the working program it is possible verify its correctness with a graphic cycle check or simulating the removal with the solid graphics. It is possible the filing of the programs into a peripheral unit by a USB key.
 The head, melted in special stabilized cast-iron, it is steadily fixed on the bed and it is free from vibrations. All gears are made of Cr.Ni.Mo. steel,  hardened and ground and are mounted on high precision ball bearings. The spindle, provided with a hole Æ 160 mm, is supported in three points and is mounted on precision conical roller "TIMKEN" ball bearings. The motion transmission is through two speed ranges, connected to the spindle with a couple of helical gears so to assure a constant and high working torque. The machine is with automatic speed gear range by means of an hydraulic piston and relative unit. The headstock lubrication is continuous by means of a gear pump and relative distributors.
The lubrication of the movable parts and of the nuts of the recirculating ball screws is adjusted automatically through a timed motor pump and dosing devices.
The bed in special Meehanite cast-iron, covered on all the length, is carried out with a double-walled structure, to assure the highest stiffness, in the worst duty conditions too. The natural gap under the head increases the working capacity of the machine allowing the turning of flanges usually feasible on lathes much more bulky.

* The published news is edited by exhibiting companies. Exhibitor assumes responsibility for what is published in his own page.