TOTAL | Metalworking: Folia, Spirit 5000-7000 X and Valona Bio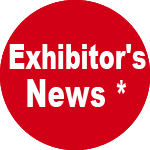 TOTAL – Hall: 9 – Stand: B16
Focus on metalworking for Total Italia at 32.BI-MU, with three product ranges highly performing with a reduced environmental impact: FOLIA, SPIRIT X and VALONA BIO.
FOLIA is the water-based fluid, free of mineral oils and emulsifiers, with high cooling and lubricity properties, for a wide variety of metalworking processes.
The range has been expanded with FOLIA G5000, a versatile fluid from biological sources designed for grinding and machining of cast irons and steel, with high lubricity and detergency properties.
SPIRIT 5000 X and 7000 X are, instead, multifunctional micro-emulsions suitable for application in different types of operations and to obtain excellent results in the most severe metal processing.
SPIRIT 5000 X has been optimized for grinding and other types of general operations on cast iron, steel and aluminum, while SPIRIT 7000 X is a micro-emulsion without mineral oil specific for the most difficult metal machining, in particular non-ferrous materials and alloys.
At last, VALONA BIO is the range made up by high performance whole-oils of biological origin and biodegradable, without polycyclic aromatic hydrocarbons or benzopyrene: it is composed by products obtained from renewable resources specific for different processes, including VALONA MS 7022 BIO – for cutting, turning, milling, drilling, tapping and broaching on ferrous and non-ferrous metals, including titanium and yellow alloys – and TOTAL VALONA MS 7010 BIO for turning, drilling, tapping and grinding on ferrous and non-ferrous metals. The range is completed by VALONA GR 7007 BIO and VALONA MS 7016 BIO.
VALONA BIO products can be used both for traditional lubrication and in micro-lubrication systems (MQL).
The formulations of biological origin and/or with the safest molecules on the market of FOLIA, SPIRIT X and VALONA BIO, guarantee benefits for the health of operators, the safety at work and for the environment.

* The published news is edited by exhibiting companies. Exhibitor assumes responsibility for what is published in his own page.