TOTAL ITALIA | New Total Valona HC and Total sprint ranges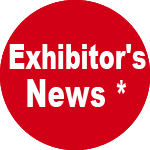 TOTAL ITALIA – Hall: 11 – Stand: F203
Total Italia SpA is part of the Marketing & Services Division of the Total SA Group, its 100% sole owner. The Group is a world leader in the production and marketing of oils and lubricants for various sectors.
It has 41 production plants around the world, and more than 5,800 employees assigned to lubricants, in 150 countries.  Total offers products and services that are innovative, efficient, and environment friendly, developed by more than 130 researchers in its R&D centre.  Total Lubrificanti is a key partner in the automobile, industrial, and maritime markets.
Its presence at the 31.BI-MU is the result of its ongoing quest for technological innovation, serving the day-to-day needs of operators in this sector.
The Company will present a complete range of neat cutting oils, named "Total VALONA HC", formulated with a special selection of molecules currently on the market.
The Valona range arises from the need for a complete range of oils that, by being subjected to a "Hydrocracking" process, ensure salubrity, performances, and higher output than normal full oils on the Italian market.
The "Total Valona HC" range will be available in all viscosities required for all machining, lapping, grinding, and broaching operations, which are normally done in machining shops throughout Italy and internationally.
In addition to the "Total Valona HC" range, Total Italia will present its range of micro and macro emulsion products, called "Spirit". This series is made up of latest generation, water-based products that do not contain any raw materials that pose a danger to end users, and do not require labelling on packaging.
The products in the "Total Spirit" range are all free of Boron, Formaldehyde donors, Amines, Biocides, etc. in accordance with the latest stringent Reach standards.
During the trade fair, a worldwide revolution in the Metalworking sector will also be presented.

* The published news is edited by exhibiting companies. Exhibitor assumes responsibility for what is published in his own page.