TREBI | Innovate your foundry with robotic cutting and deburring solutions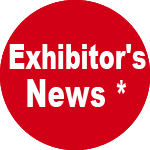 TREBI – Hall: 11 – Stand: G143
Trebi's driving force is its quest for the best solution for foundries' cutting, deburring and surface finishing problems.
For more than thirty years, it is this drive toward specialization that has allowed those companies adopting TREBI machines to achieve outstanding results:
Simplification of the manufacturing cycle
Independence from the human factor
Increased foundry productivity
Improvement of delivery times
Improvement of working conditions for operators
Reduction of work-related injuries
TREBI's name springs from a family concept that has remained the company's core value over the years, and which holds true today more than ever. We work every single day on a concept that is laser-focused on improving the life of each and every one of our customers in the manufacturing sector.
TREBI's story begins with the production of robotic systems for faucet grinding.
Since 2000, TREBI has been investing in research and development in a new sector: that of aluminium foundries, which has particularly complex finishing requirements, both in terms of precision, as well as cycle time and reliability.
TREBI has decided to develop a specific system. The system is comprised of monoblock machines, specific work units, control software and the continuous training of the technicians who work on the machines.
TREBI system makes it possible to:
– Speed up the manufacturing phases
– Carry out all of the activities necessary for the complete finishing of the product
– Avoid any operators being needed
– Avoid gross errors resulting from manual work
– Protect the health of the operators
– Save customers' time as well as their money
The company's vocation is to design constantly more precise, more efficient, more robust, and more advanced solutions.
For this reason, TREBI strongly wants its research and development activities to be kept in-house as well as its design, manufacturing of every piece, mechanical and electrical assembly and post-sales service.
This choice makes it possible to remarkably broaden the experience of TREBI technicians, which for the customer, means machines that are being constantly improved.
TREBI's system is the most efficient and effective solution on the market for robotic cutting and deburring systems.

* The published news is edited by exhibiting companies. Exhibitor assumes responsibility for what is published in his own page.