TRZ – REVISMAC | New TRZ multi-tools-motion transfer machine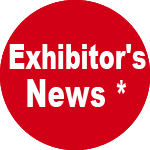 TRZ – REVISMAC – Hall: 11 – Stand: F73
The first TRZ MULTI-TOOLS-MOTION has been delivered to our client: a machine of extreme flexibility thanks to its many "tool chargers" and 360° rotating jaws.
CHARACTERISTICS
Vertical Axis flexible transfer machine
Number of stations starting from 3
Double «HIRTH» crown indexed rotating table
Every working station is equipped with:
Hydraulic self-centering vice with 2 jaws or clamping devices mounted on an indexed revolving table (clockwise and anti-clockwise rotation) at 360° (1° or 2,5° steps);
Jaws motor drive through FANUC Brushless motors (clockwise and anti-clockwise rotation);
CNC FANUC cross slide XY +/-200mm. (or others mm.) with slide clamp  to guarantee an extreme rigidity during the working process;
CNC boring/threading unit UFM.125.250.HSK63A or other models;
Automatic tool charger with 12 or 20 positions;
FANUC Computer Numerical Control
The machine can be equipped with one or more special stations for operations such as: facing, deep boring,  parting-off,  threading with special heads etc.
In each station is possible to work more than  one single part.
ADVANTAGES
Versatility and flexibility.
Productivity is very high: it can be compared to the productivity of many working centers together (depending on the working stations number).
Machining of very complex parts: the machine is suitable for working both very complex parts for taps industry, and parts for automotive sector, as well as machining parts of other sectors such as the white good industry.
The part can be machined on 5 faces if the vice does not have rotating jaws. With rotating jaws even the 6th face can be machined.
Among others the machine can process pieces made of steel.

* The published news is edited by exhibiting companies. Exhibitor assumes responsibility for what is published in his own page.