WIKUS-SÄGENFABRIK | launches innovative bimetal products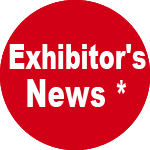 WIKUS-SÄGENFABRIK – Hall: 9 – Stand: A114
With the introduction of a new, highly modern process design for the production of some bimetal products, the technological leader WIKUS has once again managed to set new standards in the sawing industry.

Modified product features of VARIO® M42, PROFLEX® M42 and PROFLEX® SW M42 increase customer benefits
The new production procedure introduced by the band saw manufacturer affects all products by increasing their blade-life through reduced mechanical friction and a reduced requirement for post-processing thanks to improved cutting surfaces, as well as lower noise emissions during the sawing application.
The user benefits from significant cutting cost savings and thereby an increase in the productivity of their sawing processes.
SELEKTA® GS M42, also available with hard coating
Another innovation is the SELEKTA® GS PREMIUM M42, which is used for the cutting of solid materials and metals up to 1400 N/mm² tensile strength.
Due to the special coating of the patented performance and surface teeth as well as the back edge, the highest cutting performance can be achieved during the product use. Furthermore, the product convinces with its significantly increased blade-life and vibration-resistant and quiet running.
QR Code enables optimal machine settings
Each product which is manufactured via the new production procedure features a printed label around the band, including a QR code that further simplifies the use of ParaMaster®, the online cutting data program provided by WIKUS.
The user can scan the QR code directly from the ParaMaster® app and automatically receives the necessary data on the band saw blade in the app. The machines can be optimally configured for each respective application and cutting results can thereby be improved.

* The published news is edited by exhibiting companies. Exhibitor assumes responsibility for what is published in his own page.