YLM | CNC, NC & Conventional Type Tube & Pipe Bending Machinery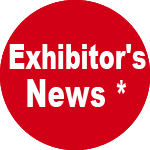 YLM – Hall: 15 – Stand: F23
Founded in 1976, we are leading and well organized manufacturer in Taiwan, specialized inCNC , NC & conventional types of tube & pipe bending machinery. We have earned excellent reputation in both domestic & international markets over past 36 years, with ISO 9001:2015 and CE MARK certifications obtained from European organizations.
In 1995, our CNC PC Based tube bender was the first advantaged control system developed in Asia. Our R&D engineers not only developed the software to meet different global customer requirements, but also continuously renovate and upgrade the existing software to be more efficient and user friendly. Our consistent company goal is to provide tube benders with more easy and stable operations, to make a productive machine output to meet end user's expectation of return on investment.
As the global supplier, we can meet every aspect of market requirements. Our R&D engineers modify machines against special customer requests of production demands. Our global service team support an immediate after-sale services upon request locally of each main market with the local language without any time differences. We provide you " the global experience via local service " with each global service centers plus our 24-hour nonstop service mobile line. We always believe in "Customer's business is our Business." You are not only buying the machine from us, also buying tube-bending technology and tooling know-how as well.
We are one of the leaders in supply of advanced solutions for companies in metal tube forming industries, especially automotive, furniture, heating, ship-building and many others. We provide you the best cold-bending technology and equipment of tube od range from 4 to 220 mm, tube w.t from 0.4 mm to 10 mm, the CLR from 0.6 to unlimited.
Besides tube bending machine, we manufactured the accessories of machine tool from 1990, and founded Hannsa Precision business unit. Hannsa Precision specialized production of CNC lathes and CNC milling machines, has accumulated sufficient experience and know-how in designing and manufacturing high precision components. Our sales and service network converts the global and keep expanding in all regions to support regional agency.

* The published news is edited by exhibiting companies. Exhibitor assumes responsibility for what is published in his own page.