RobotHeart
Interview with Marco Spimpolo
OMRON
" …organised in this way, this area could really be our "home". RobotHeart meets the need to have an event dedicated to the world of robotics in Italy, too… "
Marco Spimpolo Marketing Manager OMRON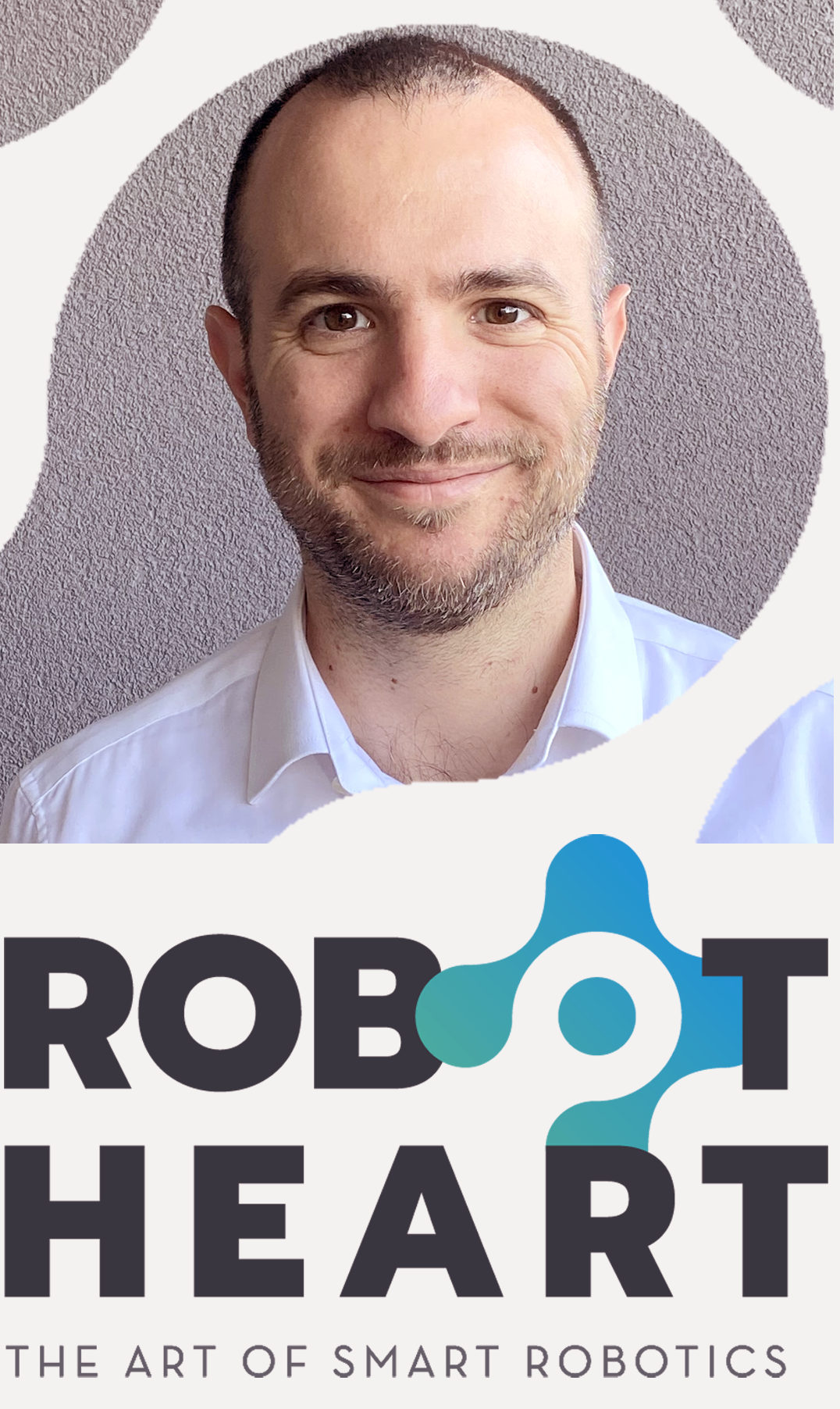 Let's talk about OMRON, a brand that is well-known all over the world
Established in 1933, the Japanese enterprise has grown over time and today it is a multinational company, whose business activity is carried out within 4 main divisions. Among these, industrial automation, also including the segment of robotics, plays a leading and crucial role, contributing to the global turnover of the group by 55%.
How strategic is robotics for OMRON?
It is highly strategic, not only because the segment of robotics is one of the liveliest and most profitable, but also because it is a great driver of innovation, product and process. It obliges to reconsider the way of doing business and manufacturing. It brings a new vision in the way of producing, but also of managing a company, thus it gives value- added to an enterprise and makes it grow. After all, our industrial development plan, called "SF-Shaping the Future 2030", lies on two pillars: robotics and servitization.
What is the product offering of robotics proposed by OMRON?
In 2015, OMRON acquired Adept Robotics, a Californian company specialising in the production of SCARA industrial robots. As a result, OMRON has understood the importance of growing and expanding in this segment. Later on, in 2018, a joint venture was created with Techman, a Taiwanese brand specialising in collaborative robotics.
Now, with a comprehensive product offering of "fixed", "mobile" and collaborative robotics, OMRON proposes an integrated strategy for its customers, which is essential to meet the two big challenges that industrial automation has to face today, i.e. mass customization and logistics for e-commerce.
We have talked about robotics. How important is service for OMRON?
With the development of the robotic sector, the culture of service has become even more central for OMRON, because a robot manufacturer is obliged to ensure advanced services for customers, in order to be competitive in the market. The importance of this asset has led us to develop this activity, also in cooperation with external partners. The areas with larger business activity are obviously that of safety and, recently, that of security.
What convinced you to exhibit at RobotHeart of BI-MU?
OMRON intends to play a primary role in such an important segment and right away, we understood that RobotHeart was the right opportunity for us to present our product offering. Organised in this way, this area could really be our "home". RobotHeart meets the need to have an event dedicated to the world of robotics in Italy, too. It is necessary, because our country is one of the most interesting areas, maybe not for the number of installed robots, but for the market of integration.
What will you exhibit at the trade show?
We will present a complete demo illustrating our "Flexible Manufacturing", i.e. our way of intending automated production, according to an approach that principally focuses on "data". This also responds to the phenomenon of Transition 4.0, which the Italian industry is currently experiencing.
How do you see the Italian market?
The Italian market is certainly dynamic, also thanks to the incentives included in the plans 4.0, adopted by the Government authorities over the last few years. If we look at the sectors of destination, the automotive causes concern, because the transition to e-mobility imposes a remarkable and rapid conversion on the most part of the plants making up the production chain and the related activities and industries. Presently, food, pharmaceuticals, machine tools and logistics are among the liveliest sectors of destination, on which we surely intend to focus.