RobotHeart
Interview with Davide Passoni
SIR
" …what convinced us was the idea underlying this exhibition project, finally dedicated to the world of robotics and integrators. Robotheart is a "small Automatica" within BI-MU.
At RobotHeart, we will exhibit an innovative 3D-vision cell for bin-picking operations characterised by a very high level of reliability… "
Davide Passoni CEO SIR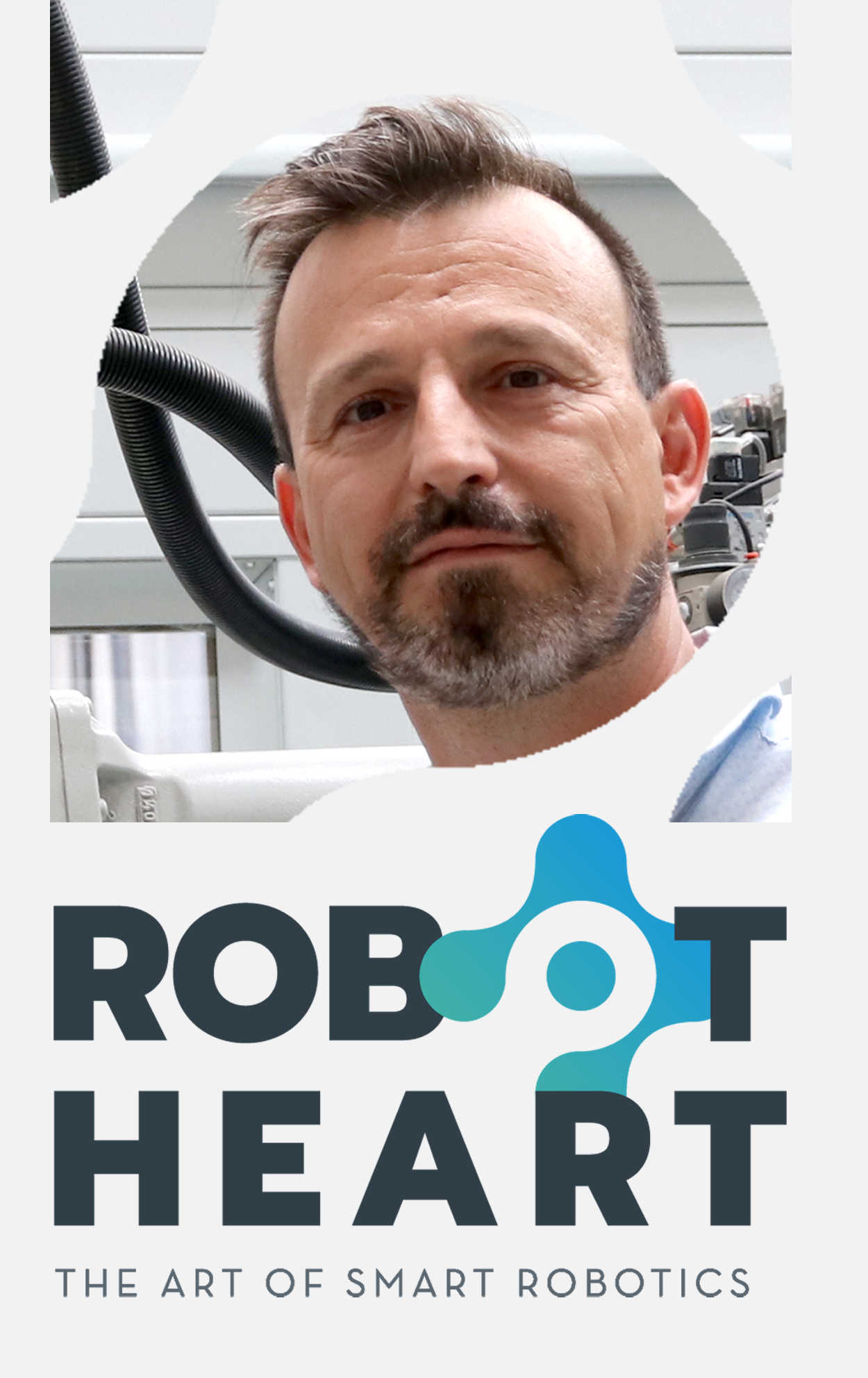 Shall we start talking about SIR?
SIR is an enterprise created in 1984. Established by my father, Luciano Passoni, at its debut, the company also manufactured anthropomorphic robots, which were extremely innovative at that time. Later on, given the context and the development dominated by foreign manufacturers, we have specialised in the activity of integration.
Since 2015, the company has been part of the Chinese Group Wolong, world player in the sector of electric motors and drives. However, the enterprise is very autonomous and independent: once the targets have been agreed upon, we are free to decide strategies and policies, also because it is the knowledge of the market, in addition to the personnel's expertise, to determine the achievement of results.
What are the advantages of this new asset?
We can rely on a much more solid structure. Today, the staff includes 108 people. In addition to the headquarters of Modena, producing for the countries of the European Union, Eastern Europe and the Americas, we can count on a production site located 300 km to the south of Shanghai, which serves the rapidly expanding local market. Moreover, we have a commercial office in Texas, which is useful for installation and assistance with regard to the plants we have in the North American market.
What is your specialty?
SIR distinguishes itself from many other companies producing integration systems, because it develops and manufactures special solutions in all fields of application. Every line includes standard equipment only by 30%-40%, whereas all the rest is super-customised according to the customer requirements.
Let's talk about sectors of destination and applications
Four thousand SIR plants have been installed all over the world. If we consider the applications, I would say that the solutions required are mainly for the assembly of complex groups, foundry and finishing processes, welding, material manipulation, loading and unloading, palletisation. Today, the sectors that use our solutions the most are the automotive, foundry, aeronautics, general industry and – to a lesser extent – logistics.
What are the most dynamic and stimulating user sectors in terms of definition of new solutions today?
Surely, all the sectors related to the new electric automotive world, which is really effervescent compared with the traditional one. The most common implementations in this field concern the assembly of batteries and of electric motors of different types (lamellar, magnetic, etc.).
Another interesting development regards robotic solutions for processing "one-piece" semi-chassis. Indeed, the evolution of aluminium die-casting techniques has enabled the manufacture of very large automotive frame parts, thus with no more need for complex welding and assembly operations of smaller components.
On large-sized parts, the removal of gates and sprues can no longer be carried out by shearing. It is necessary to use anthropomorphic robots equipped with plasma cutting torches, enabling, besides considerable cost savings, also great flexibility and adaptability to different components.
Finally, there is logistics. With the diffusion of e-commerce, the solutions of robotics and automation become increasingly interesting for the operations of advanced picking. One of the world leading clothing brands uses SIR-branded solutions in its activity of random de-palletisation on different types of garments and on the returns coming from online purchases.
What do customers require today?
We are observing a deep change in the demand needs. Previously, the target was mainly an improvement of productivity, whereas today, customers require a very high quality of solutions and great flexibility.
Therefore, our work is principally aimed at defining lines that can re-equip themselves almost automatically to rapidly change from one production to another.
What are the results and the prospects?
In 2018, we achieved our best performance: a turnover of 38 million euro. In 2020, we were able to respond to the difficulties caused by the pandemic, maintaining a good level of sales and production. The year 2021 was extremely positive, to such an extent that we could return to the level of our turnover in 2019. For 2022, we have a good order portfolio and we expect stability, even if the increase in the costs of components, their shortage and the rise in transport costs weigh heavily. All this erodes our margins.
We actually risk having many machines ready and not being able to deliver them to our customers for non-availability of some components; this compels us to re-design solutions to replace missing components with alternative ones.
Initially, customers were less inclined to accept this proposal, but now, considering the current situation, they have become more flexible and ready to review technical specifications together with us.
Moreover, in some cases, when it comes to important companies, our customers provide us with the missing components, as their bargaining power with the supplier is much stronger.
What convinced you to take part in RobotHeart and how will you present your company?
What convinced us was the idea underlying this exhibition project, finally dedicated to the world of robotics and integrators. Robotheart is a "small Automatica" within BI-MU. At RobotHeart, we will exhibit an innovative 3D-vision cell for bin-picking operations characterised by a very high level of reliability. We will show the public how SIR is capable to simplify the logistics of user factories.
What value added can your cooperation with UCIMU offer you?
Thanks to the professionalism and competences of UCIMU, SIR can access a large data set and accurate market surveys, which are very useful to understand in which sectors and geographical areas to operate to increase or improve our business. In addition, UCIMU can help us in the internationalisation process of our company, constantly evolving, as well as in facing some technical aspects, such as safety and preparation of contracts.