RobotHeart
Interview with Mauro Giaccone
LUCAS
" …we are confident that RobotHeart at BI-MU will enable us to show the public our peculiarities with regard to our wide product range, as well as to the reliability of the service we provide… "
Mauro Giaccone Italy Sales Manager LUCAS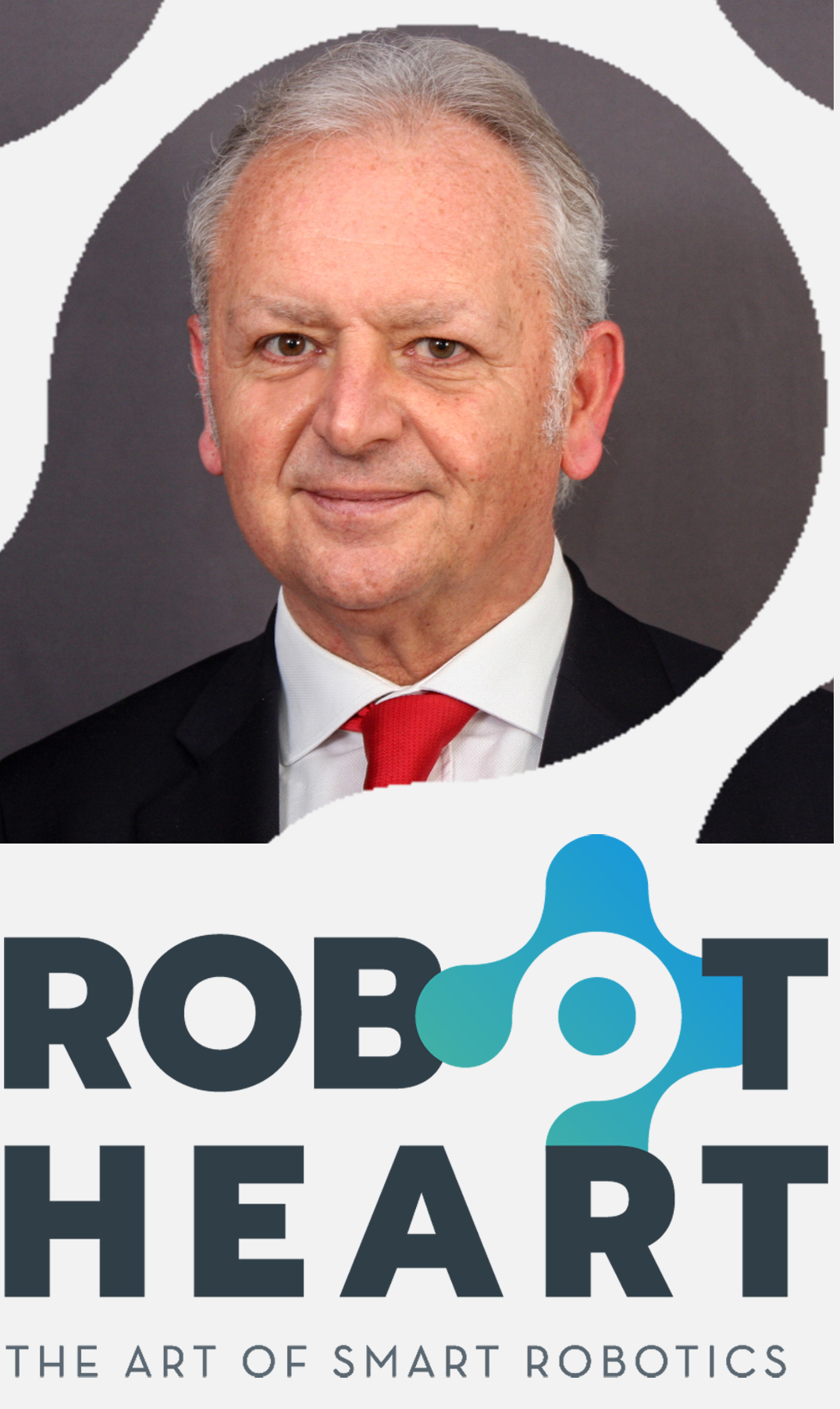 Tell us about LUCAS. How was it created and what kind of company is it today?
Established in 1965 as a mechanical engineering firm, today Lucas is a renowned, third-generation family-run company that specialises in mechatronic solutions for automation and robotics. Initially focused on the French market, some years ago it started to pursue a development policy that resulted in a progressive increase in turnover, also supported by a growing export activity. Italy is one of the most interesting markets. Also for this reason, we will be at RobotHeart.
Let us talk about your production and about the strengths of your product offering … All these elements will be highlighted on show at RobotHeart.
Lucas specialises in the production of Cartesian robots and linear axes, on which it is also possible to mount anthropomorphic robots of all sizes. This is a market niche, where we are widely present and which allows us to work for robot manufacturers, as well as for integrators. Our strength is standardisation: we have ready-to-use solutions for all needs. All our products are modular: with our support or even directly online, customers can choose how to build their systems by using our configurator. The model is like that of well-known Lego bricks.
As you are suppliers of robot manufacturers and integrators, your products can potentially be used in all sectors.
It is exactly like that. Our mechatronic solutions enable to move anthropomorphic robots, also above ground level, thus making their activities more agile and faster. They are used for automation and robotics solutions of all kinds. They are widely employed for solutions related to material handling and logistics, as they allow robots to handle even big quantities of materials on large surface areas, ensuring shorter times and particularly low costs. In addition, they are used in systems for packaging and also for processing large-size mechanical parts.
Recently, our tracks have been mounted on a system of robotic automation for the production and assembly of wind turbine blades. A 1,200-Kg robot moves on our linear axes up to 120 meter horizontally and up to 9 meter vertically. A giant!
Lucas will participate in RobotHeart, the new exhibition area dedicated to the world of robotics at 33.BI-MU, scheduled to take place in October 2022. What convinced you to take part in this initiative?
RobotHeart is an excellent initiative: Considering how it is designed and built, we think, it will surely appeal to the players of this sector, also because, besides the world of robot manufacturers, it highlights the central role of integrators, many of whom are Italian companies. Our goal is to increase the visibility of our brand in Italy, by strengthening the business carried out in this interesting market over the last two years. We have many arrows in our quiver and we are confident that RobotHeart at BI-MU will enable us to show the public our peculiarities with regard to our wide product range, as well as to the reliability of the service we provide.
In your business, how important is service and how much does it affect the purchasing decision of your customers?
Hugely. Therefore, we focused a lot on the development of new, traditional and innovative services. One of the services that Lucas guarantees to its customers is the possibility to use areas of our production plant for the assembly, final testing and programming of their robotised systems. From here, a system can be delivered directly to the final customer. A great advantage for integrators, who do not often have suitable spaces to carry out this stage. Among the innovative services, we can offer online applications made available to facilitate the contact with customers, who can configure the system they wish in few steps online. These are systems widely diffused to sell goods of common use, but – according to our direct experience – they are very useful even in our segment, especially considering that our catalogue offers standard products.
How will you exhibit? Do you already have an idea of the space, technologies and applications that you will show at the exhibition?
We will exhibit with a high-impact stand. The spotlight will be on a robotic solution mounted above ground level that will move on high linear axes set on pillars. So see you in Milan at Robotheart next October!