METRO NG – New Machining Centre

---
INTESA – Pad: 11 – Stand: E11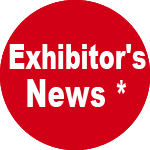 Metro NG applies the concept of modularity in every aspect of construction.
Precision, speed, and flexibility enable maintenance of the initial calibrations, reduction of time for loading rough materials, and to forecast the use of supporting systems.
The Production Management System is a software package designed for the management and automation of Intesa machining cells.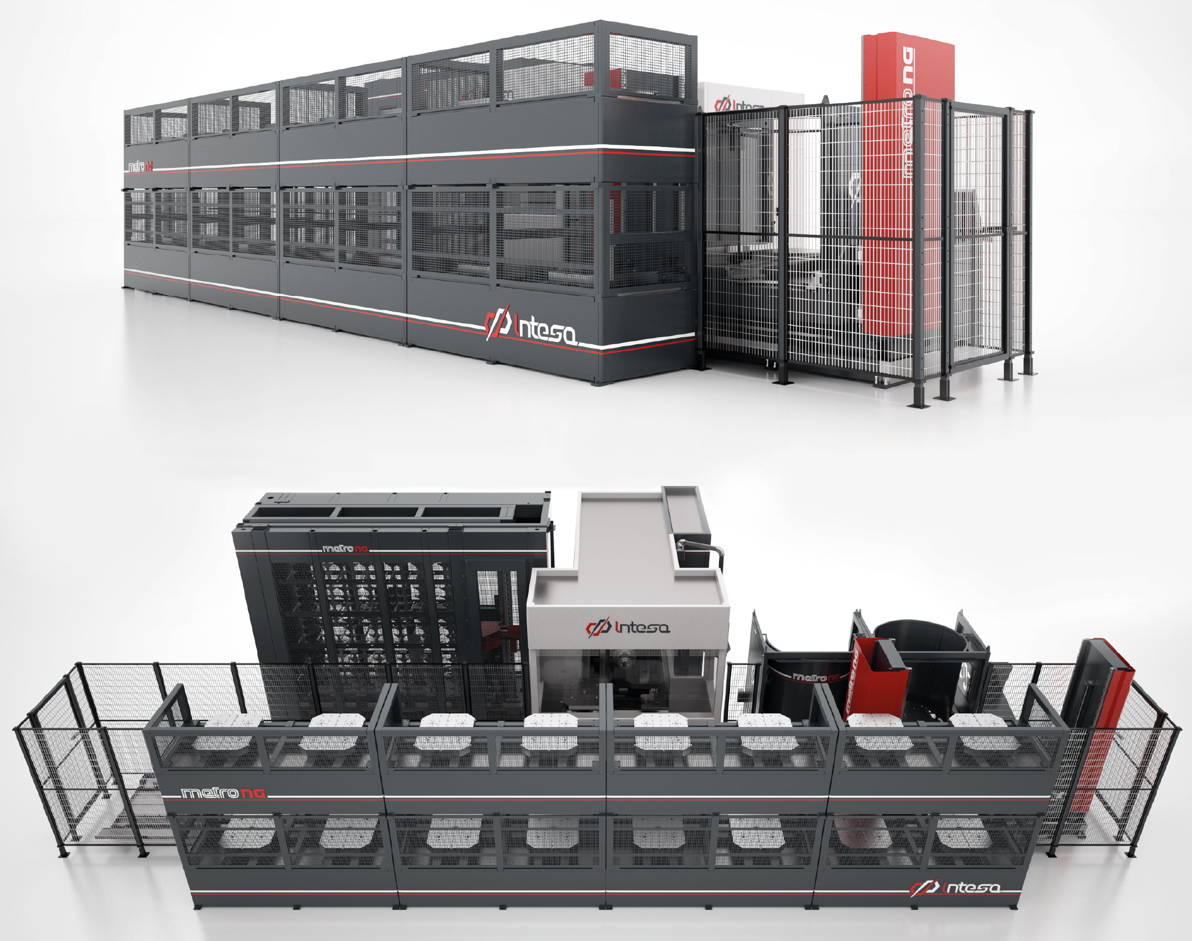 The software program is installed and used on a PC with Windows operating system located in a console near the operator's working area, in order to easily have all the information and utilities needed to perform his tasks.
The software manages the pallet movement and the integrated DNC part-progam Cella, providing the performance of the planned work table, through the use and the coordination of available resources, respecting the priorities established during the setting by the user.
Pallet Changeover Advantages
Large number of pallets available in standard version (11)
Easy extension of pallets even after installation
Workpiece loading and unloading ergonomic stations for two operators for working height and easy access.
It can be useful during the preparation of the plant to the unsupervised shift where, in a short time, you want to load all the pallets with rough parts.
Centralised operator controls.
The operator always works in a single area for the loading and unloading of the parts and for the operating of the CNC.
Therefore, it can easily involves supporting systems such as: automatic stators, exhaust fans, wash guns, roller conveyors for the arrival and departure of the pieces etc.
The pallet during all the exchange phases is never rotated.
This enables a total guarantee of maintenance of all the initial calibrations even in the presence of unbalanced loads.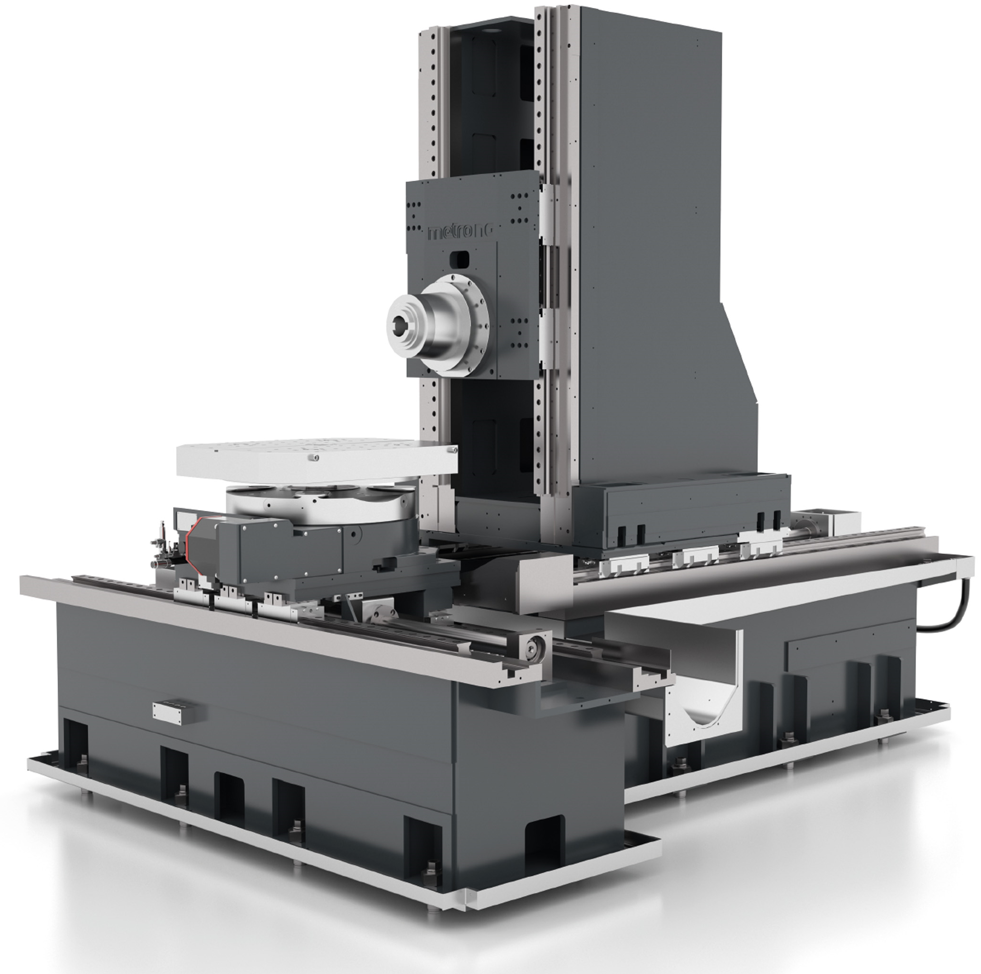 * The published news is edited by exhibiting companies. Exhibitor assumes responsibility for what is published in his own page.